Biography
John Smith is told almost every day that he has the most common name in the world. However, other than the name, there is nothing commonplace about him…
Website
www.johnsmithjohnsmith.com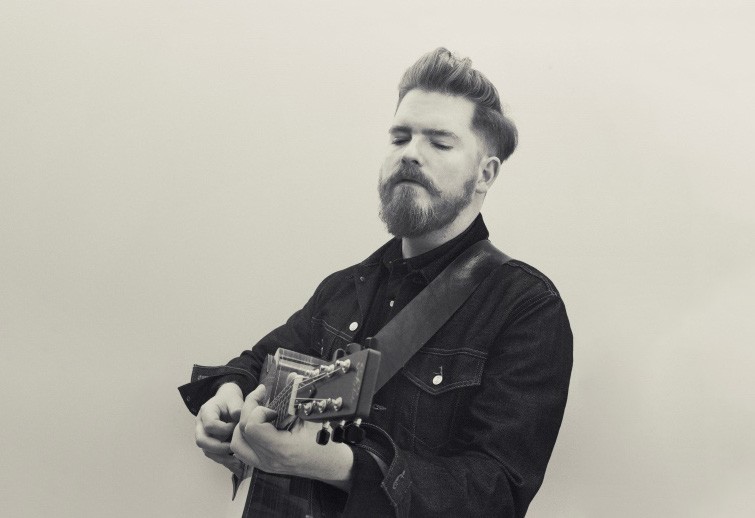 John has played to audiences all over the world, in living rooms, festival tents and sold-out concert halls. He tours relentlessly with a guitar and a suitcase, sometimes with a small band, always looking to communicate through a song and to share something intangible with those willing to listen.
Like many of his generation, his musical education came via his parent's extensive record collection. His early experiences of playing live came not from folk clubs but in the pubs of Liverpool, where he went to college. The demands of those early performances perhaps explains the powerful singing voice that critics have compared to the likes of John Martyn and Ray Lamontagne.
John first made his name on the folk circuit, opening for folk greats John Martyn, Davy Graham and John Renbourn; but has since opened shows for Iron and Wine, Tinariwen, Gil Scott-Heron and Ben Howard.
He has guested with artists such as Jackson Browne, Martin Carthy, Richard Hawley, Jarvis Cocker, Jerry Douglas, Glen Hansard and Rodney Crowell; and in his occasional role as sideman, he has played guitar for artists such as David Gray, Lisa Hannigan, Lianne La Havas, Joe Henry and Joan Baez.
It's all for the love of the guitar. John plays a rumbling fingerstyle and sometimes uses a slide, sometimes plays the guitar on his lap, sometimes he detunes mid-song. His guitar work and honey-on-gravel vocals have brought crowds to pin-drop silence and rapturous applause.
Not by chance is it that John's new record 'Headlong' comes bearing a title implying impulsive, breakneck motion – written as it was, during various touring stints in North America – with a view ahead, to new horizons and new songs, to new opportunities and new audiences. The album also bears the indelible loss of John's friend and guitar hero John Renbourn, who called John "the future of folk music" and to whose memory 'Headlong' is dedicated.
John currently has five self-released records out; 'The Fox and the Monk' (2006), 'Map Or Direction' (2009), 'Eavesdropping' (2011) 'Great Lakes' (2013), and 'Headlong' (2017).