Biography
HBE are eight brothers from the south side of Chicago. They come from an extraordinary musical family. Other sisters and brothers are professional musicians, their mothers are singers, and Philip Cohran, their father, has roots running back to Mississippi, his time in the musical hothouse of 1940s St Louis.
Website
www.hypnoticbrassensemble.com/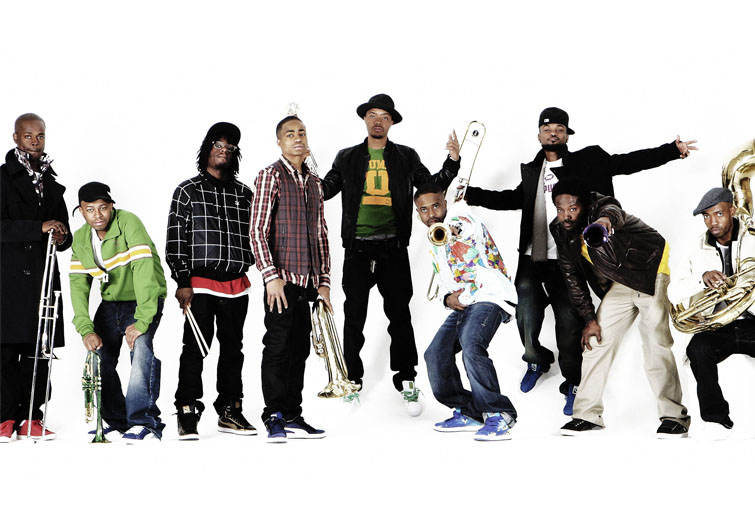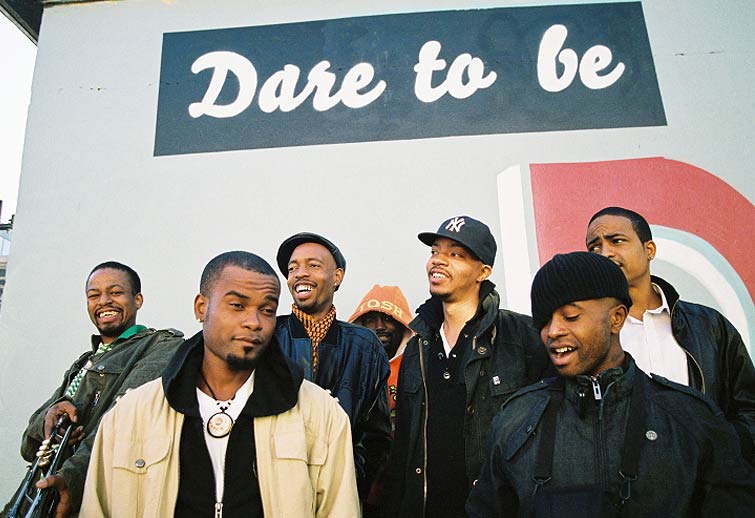 In the late 70's through the early 80's, all the brothers were born on the southside of Chicago, Illinois. Their family had a strong musical legacy that span the city. In 1986, their father formed "Phil Cohran and th Youth Ensemble". The eight brothers performed with their mothers, older brothers and sisters, as well as their father, Kelan Phil Cohran ( co-founder of AACM, Sun Ra's lead trumpeter, mentor to "the Pharoah's", later known as " Earth Wind and Fire"). After honing their technique on stage, the older brothers undertook music scholarship from universities abroad (Clark Atlanta Univ., Langston Univ.). The younger ones took to the streets of Chicago earning money by playing music of their own.
In 1999 the brothers combined their efforts and began performing a new style of brass music they called "Hypnotic". After recording their first album "the Flipside" they won the 2001 CPS Young Author's Award for the title track on the cd "Satin Sheets".
This success propelled them on to perform for "WNUA Jazzin at the Lake", "State street Live", and "Metamorphosis of Jazz" all on behalf of Chicago department of Tourism and Special Events. In 2005 Hypnotic released their sophomore album "Jupiter" reeling off the success of the freshman LP's 325,000 units sold independently (Merc Records). In the past few years, they have traveled all over the world playing for audiences of all genres; opening up for the B52's at Chicago HOB, Talib Kweli at Harold Washington Cultural Center, headlining along with Mos Def at Lincoln center in NY, and backing up Maceo Parker at Apollo Theater in Harlem. This talented family of performers wrote every song on their sophomore release while at the same time recording collaborations with artists such as GhostFace Killah and Tony Allen. Hypnotic Brass Esemble continue to release acclaimed albums and tour the world.