Biography
'Daoirí is a bit of a force of nature really. A rootsy one-man-band storyteller with great humour and presence and moments of heartfelt sensitivity.'
Mark Radcliffe, BBC Radio 2 Folk Show
Website
www.daoiri.com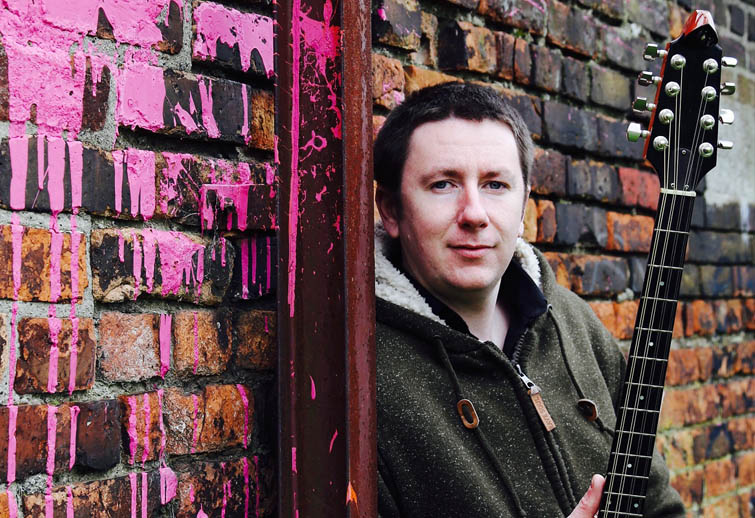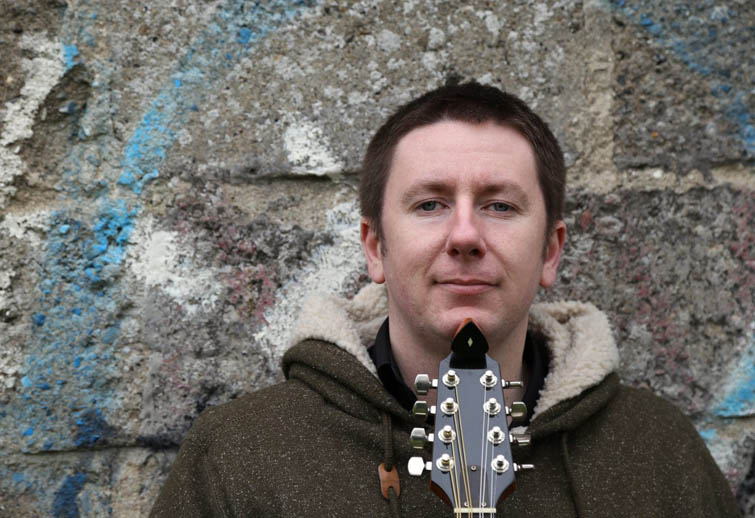 A former electrician, who decided to change profession after seeing Christy Moore perform on Irish TV, Dublin-born traditional singer and bouzouki player Daoirí (pronounced 'Derry') Farrell is being described by some of the biggest names in Irish folk music as one of most important singers to come out of Ireland in recent years, and has delivered the album to prove them right.
After a promising debut album, The First Turn, back in 2009; Daoirí spent several years studying traditional music and performance at The University of Limerick. It was here that Fintan Vallely introduced him to the singing of the late Liam Weldon, an encounter that was to prove formative to his sound and his approach to folk song.
Daoirí had cut his teeth as a singer in Dublin's famous Góilin Singers Club, where he was spotted early on by Christy Moore, and at other sessions across the city, many of which he still visits. Following his studies he quickly found work accompanying artists including Christy Moore himself, as well as a list of names that sounds like a who's who of folk music: Dónal Lunny, Martin Hayes, Dennis Cahill, Alan Doherty, Danú, Dervish, Julie Fowlis, Arty McGlynn, The John Carty Big Band, Kíla, Sean Keane, Gerry O'Connor (Banjo), Gerry O'Connor (Fiddle), Lynched and more. In 2013 he won the All Ireland Champion Singer award at the Fleadh in Co. Derry, and in 2015 won the prestigious Danny Kyle Award at Celtic Connections in Glasgow with the line-up FourWinds.
Daoirí finally stepped into the limelight launched his own solo live career at the 2016 Celtic Connections. His determination not to put out another album until he was sure it was the best he could produce, means the long-awaited release of True Born Irishman in October 2016 is already hugely anticipated. And indeed when a stream of the album was accidentally leaked online for around an hour in July, it was being shared and tweeted about within minutes. The ten track album was recorded in Dublin across the first half of 2016 and was produced by Daoirí with Tony Byrne and Robbie Walsh. It features contributions from, among others, Michael McGoldrick, and is dedicated to Liam Weldon.
As the final touches were being made to the album, and as a relative unknown to the UK audience, in May 2016 he was invited to fly to Manchester to do a live session on the BBC Radio 2 Folk Show with Mark Radcliffe. A track from the session has since been re-played on the show's highlights broadcast. A May UK tour and UK festival dates followed including Moseley Folk Festival, Broadstairs Folk Week and FolkEast, with shows in Australia and Canada lining up for 2017 alongside a co-headline tour with 2016 BBC Radio 2 Folk Award nominee Damien O'Kane, who contacted Daoirí online after seeing a video of him on Youtube.
That video was of his live performance of Creggan White Hare from The First Turn which has quietly reached over 280,000 hits. Click HERE to view the video.