Biography
Georgia is a bilingual singer, songwriter and harpist from Aberystwyth in West Wales and presents a weekly music show on BBC Radio Cymru.
Website
www.georgiaruthmusic.co.uk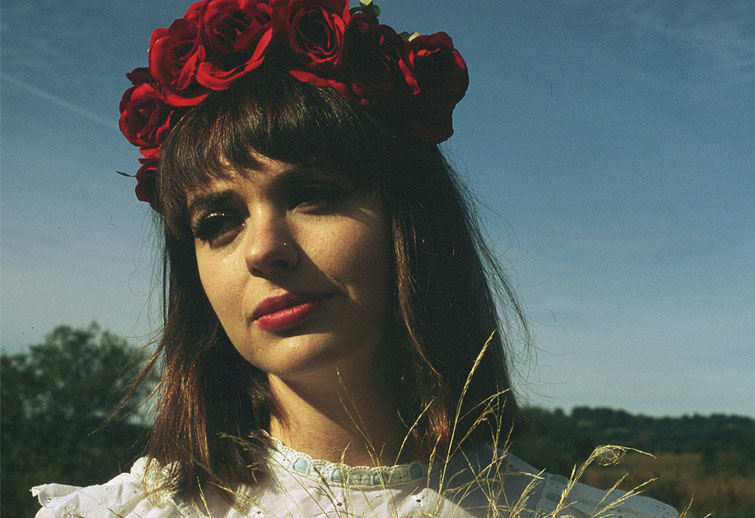 In May 2013, she released her debut album – Week of Pines – on Gwymon Records. Recorded and produced by David Wrench over six days last August at Snowdonia's Bryn Derwen studios, the record has received enthusiastic praise. From the motorik drive of the title track, to darker Eno-like arrangements, the stark joyfulness of a Welsh sea shanty, or the more wistful folk ballads: this is a varied and intriguing collection of songs.
Lead single 'Week of Pines' garnered sterling support across the airwaves. Steve Lamacq named her his "Favourite New Band" on BBC 6 Music, after she won his Rebel Playlist and invited her on the show as his guest. Jo Whiley picked the single as her "New Favourite Thing" in the same week on BBC Radio 2. To this date, the song has also been played by Gideon Coe,  Huw Stephens, Dermot O'Leary, and Janice Long amongst others. Georgia also performed a live session for Lauren Laverne's BBC 6Music Morning Show.
Writing in the Independent, Andy Gill called her album "a dazzling debut, rich with sweet pain and joy" whilst Simon Price (in the Independent on Sunday) noted that it "could have been made in 1968. In the loveliest possible way." Folk Roots magazine noted that "while Sandy Denny, Bert Jansch and Van Morrison all linger on the horizon, Georgia Ruth comes over as more of a true original than most of the young hopefuls roaming these isles," before concluding that the record was a "true delight." Robin Denselow praised Georgia's "exquisite, gently powerful" version of Welsh sea shanty 'Codi Angor' in his Guardian review, and a few months later, in a live review for the same publication: "On this showing, she's one of the British folk discoveries of the year."
Week of Pines won the 2013 Welsh Music Prize (nominated alongside records by Neon Neon, Sweet Baboo) and she was a nominee in the 2014 BBC Radio 2 Folk Awards (for 'Best Traditional Track' and the 'Horizons Award').