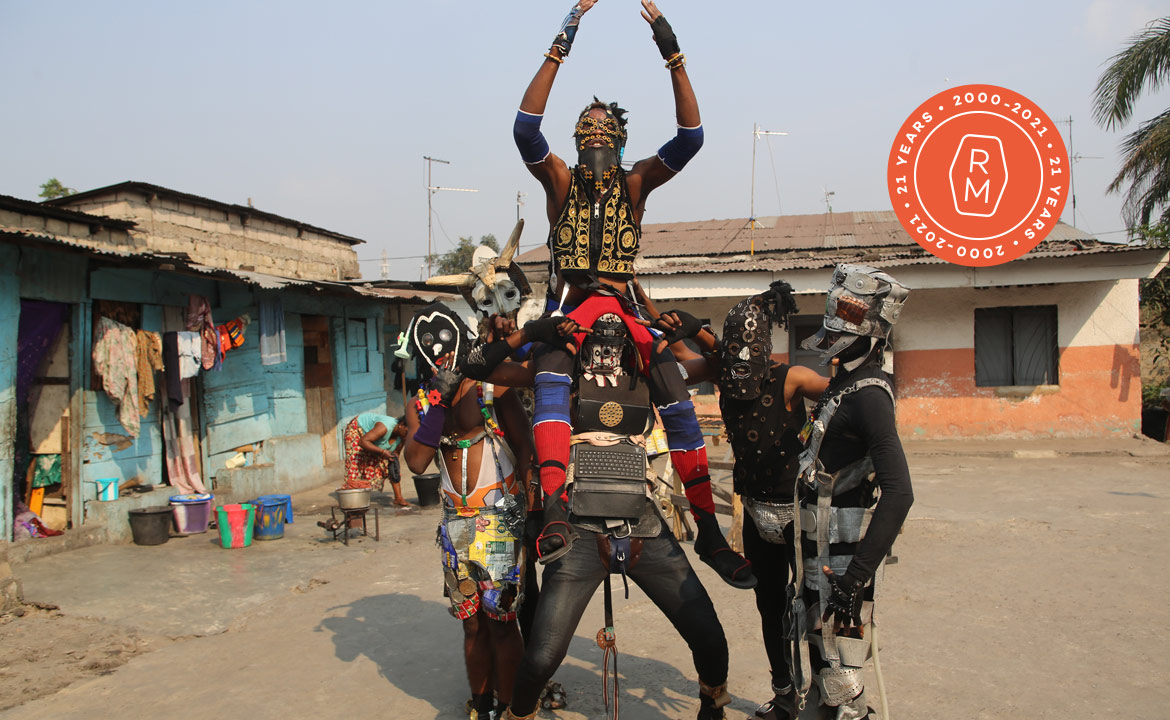 Fulu Miziki Kolektiv
May 2022
Music-Net is proud to present Fulu Miziki Kolektiv, an eco-friendly futuristic Afro-punk-ensemble collective of artists beamed straight from a future where humans have reconciled with Mother Earth (and with themselves).Overcoming a mountain of bureaucratic red tape, Fulu Miziki Kolektiv were finally granted their UK working visas by the Home Office just in time to take the stage at last weekend's WOMAD Festival, also meaning the Kinshasa act are now able to confirm their first ever UK headline live shows will take place later this month.
Tickets already purchased remain valid for all rescheduled dates, with any remaining tickets on-sale HERE
This multidisciplinary collective of artists is based in the heart of Africa, in the Congolese capital city Kinshasa. For several years now its members have spent much of their time conceptualising an orchestra made purely from objects found in the trash, constantly changing instruments, always in search of new sounds. For Fulu, everything can be recovered and re-enchanted.
Talking about the forthcoming UK live shows, Fulu Miziki Kolektiv founder member Old Pisko Crane said today, "As we used to sit in our homes in Kinshasa creating this music, instruments and costumes, we never thought it would be appreciated this much. We are very excited to be coming to the UK for our first time – this is a dream come true."

Making their own instruments, performance costumes, and masks is essential to the approach of Fulu Miziki Kolektiv's musical core ideology. Their unique sound supports a pan-African message of artistic liberation, peace and an intense study of the ecological situation in both the Democratic Republic of Congo and the whole planet.
Their presence and power are otherworldly, their rhythms and energy impossible to not dance, move or jump around to, as lucky concertgoers in Bangor, Leeds, Manchester and Bristol are about to discover via the Kolektiv's first ever UK tour! 
Editors' Note:  read about the lengthy visa delays endured by overseas artists due to backlogs at the Home Office in a report published last month by The Guardian newspaper HERE