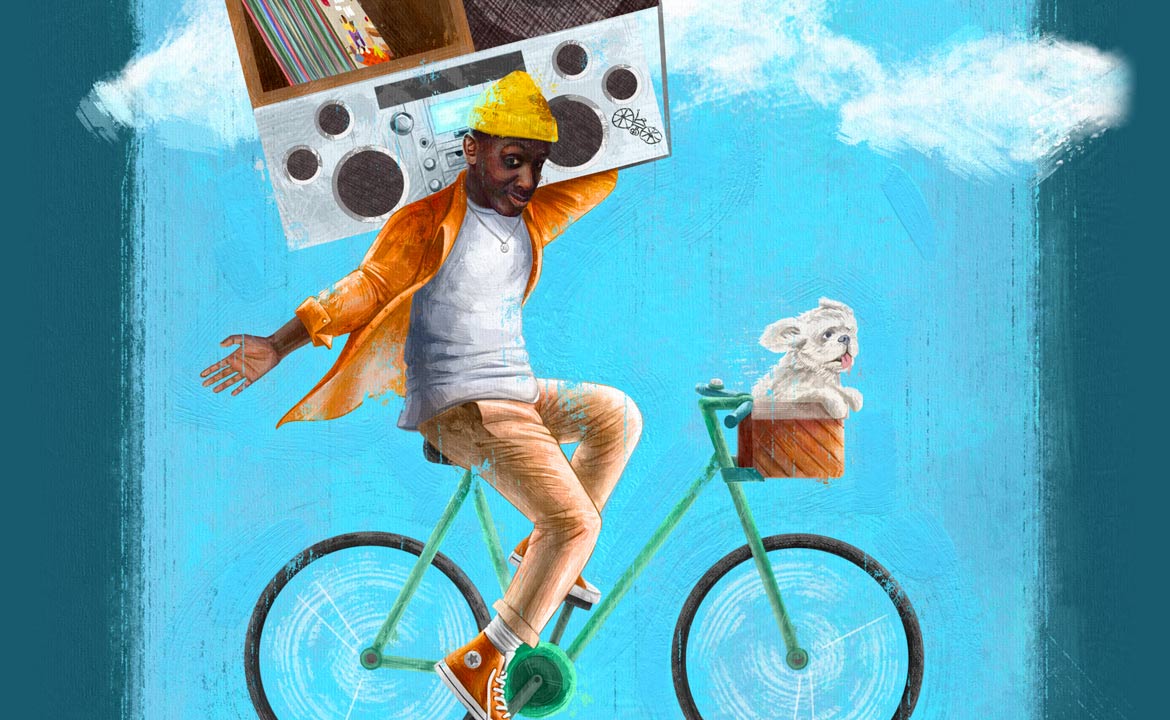 Barney Artist – UK tour
December 2019
Barney Artist is used to a note of surprise in peoples voices when they meet him for the first time. Lowkey and introspective, his rapping style stands in sharp relief to his exuberant personality, which fills a room with laughter on arrival. "Some people will meet me and ask, 'how come your music is so downbeat when you're so bubbly and outgoing?'" he says, grinning. "I think some people think you have to be one or the other." Really though, his smile shouldn't come as a shock. After years of graft, the world is finally waking up to the 27-year-old rapper who, alongside a crew of his peers, is one of the most exciting young musicians in London right now. 
After the release of his revelatory debut album, 'Home is Where the Art Is', last year, he's sold-out a UK tour, supported his friend Tom Misch around Europe, played Glastonbury and earned a FIFA 19 sync. And the future looks even brighter. With the dust barely settled on his celebrated debut album, he's back with a new five-track EP, Bikes Are Bikes—a collection of new material that points to just how much more he has to offer.
With his signature blend of musicality and message, he's a thoughtful antidote to a fast-paced, viral music industry. An artist who looks deep inside before sharing it with the world.
This is a standing show presented by Music-Net. Music-Net is a partnership between producer and promoter Root Music and Inner City Music, owners and operators of iconic historic Manchester music venue Band on the Wall, funded by Arts Council England.