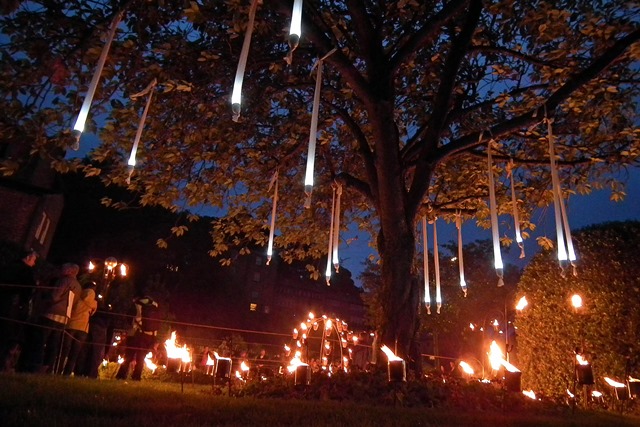 Jason Singh, Jazz North and Holmfirth Arts Festival
Root Music works in partnership with Jazz North 'Jazz on Outdoor and Unusual Spaces' programme. The latest project features vocal sculptor Jason Singh, visual artist Fabric Lenny and fire artists pa BOOM, who together have created 'Fire Sounds and Shadows' to be seen once only at 10pm on Saturday 20th June.
www.holmfirthartsfestival.co.uk
Root Music has also worked with Jason to produce and tour Drifters.Jason performs a live vocal score to John Grierson's monumental silent film, Drifters.  Premiering alongside Battleship Potemkin in 1929, Drifters follows North Sea herring fisherman through their dramatic daily routines as well as their underlying struggles between tradition, modernity, technology, the environment and nature.
Following a successful UK tour Jason will be performing Drifter's at Green Man Festival in August with more tour dates in the UK and Europe to follow.